Whether you've struggled to understand, or just want to know the how and the why - You CAN....
"Discover A New Path To Success With The Law of Attraction, Positive Mental Attitude & Goal Setting?"
If You've Struggled Before:-
"It's Not Your Fault, Your

'HeadPaint'

Is Wrong!"




"God! I wish you had written this several years ago.--- BRILLIANT!"




See below






From:

Randy Smith


Re:

Your Constant Battle for Success


Are you getting fed up of hearing people talk about

"How wonderful the Law of Attraction is"

?
Sick of them telling you to

"Think Positive"

?

Or worse still - are you demotivated everytime someone suggests

"Setting Goals is the Key to Success"

?





Do you have a line of 'patter', 'excuses' and 'lip service' answers ready

prepared for them - because you tried it all and you just don't 'get it'.

Are you even sure you UNDERSTAND any of it?




Well friend, firstly, It's NOT your fault that you

"

don't get it

"

!
And secondly, you are nowhere near alone!




There are countless thousands just like you

, who have struggled with

"what it's all about"

or

"why doesn't it work for me"


For everyone that preaches and teaches, for all the converted and getting results people there are, I assure you there are more who just don't!




But hey, that doesn't help you much does it?


You might be relieved to know that you're not alone - but what's more important is the next question.



Is there a solution to the problem of 'Not Getting It'

?

After all, you've seen the movie's, you've read the testamonials, heard the audios, in fact - You probably can't
escape from the numbers of people telling you how great their lives have become.


Introducing:-
"No Success? - Your Head Paint's Wrong!"





Anton already knows about this stuff

...



*Edited to protect content



Many Thanks Randy





You've just XXXXXX X XXXXXX XX XXXXX paint in my head.





You've taken what is a confusing subject for many people and made it a simple and easy read





Now I am not saying this just to please you. I have read and still read many books on this and related subjects.





Your resources are spot on, I am a member of the one of the resources myself and still use the XXXXXXXX





I feel both people with experience and newbies to the subject will benefit from your work.






Anton


www.compingmania.com





The solution you've been hoping would one day find you, has finally done so!
Here is an ebook that will finally take away any lack of understanding on all 3 subjects.



You'll 'get it'

along with all the friends who've been trying to explain it to you, You may even help them gain a better understanding.




After reading about HeadPaint,




You will look forward with a 'Positive Mental Attitude'.
You'll feel you can finally come to terms with and apply 'The Law of Attraction'.
And you'll be writing out and getting involved in real 'Goal Setting' with a new found passion to move forward.



Imagine for a moment

if you had

just one 'Ah Ha' moment

from reading about HeadPaint.

Would that help you to hear your own thoughts more clearly?, Would it possibly help you see the bigger picture, that would

allow you to feel comfortable wishing for something better

, and not settling for what you used to.



Think about how many times

you've wished for more, How often you worried about things, Think about the knots in the pit of your stomach and the pain of questioning why why why!



Remember the fear you've felt

, eating away at you as random thoughts raced around your head, convincing you not to try!
Questioning every thought of just wanting something better,

of knowing there must be a way

, but never quite finding it!



Now is the Time to Release those doubts and fears.

Imagine now if you found your solution

, you're understanding.



What would it feel like

to replace worries with relaxation, fears with excitement.
To see in your mind exactly what you need to do and where you're going.



To know

that you are moving on, to learn, to achieve, to see the big picture, and imagine the warm glow you'll feel from the satisfaction of a job well done!

All these things are possible if you get your HeadPaint right. And this book will show you how.
Better than that - it will explain in a simple, easy to follow style exactly why you didn't get it before!




And once you know -

Things will never be the same again, Quite honestly they Can't be the same again.

Because Once You Know - you'll know it to be true.


And as another saying goes:


The Truth Will Set You Free!






Here's what Vince thought

...



Hi, Randy



God! I wish you had written this several years ago.





What can you say when a someone takes out all of the information overload

from a subject and replaces it with an easy to understand concept. One word

sums it up for me personally: BRILLIANT!





Whenever I purchase anything off Randy Smith, I generally know that it is

going to be a good deal. I was wrong about this one. Why? because it is an

exceptional deal.





Randy has managed to take a subject that even some professional people have

difficulty understanding and made it, so that anyone can understand it.





I have never been able to grasp the concept of the Law of Attraction, Positive

Mental Attitude and Goal Setting. After reading this new ebook by a master of

delivery, I am no longer in the dark.

From the start the way that it is written

made me feel comfortable with what I was reading. The whole ebook does not

assume a superiority manner. It guides you through each section with an easy to

understand and sometimes humourous way. I actually felt like this ebook was my

life being explained back to me.





I will take away from this ebook an understanding and more positive view of

where I am now and where I am going in my future.





I really mean this next statement. I will go forward and upward, never backward

and downward again.





Thanks for a great insight and an even greater future.





Vince Andrews




www.ebookarama.co.uk/blogitmyway





Please feel free to use any or all of this testimonial





Well, are you ready for freedom?

Are you ready to 'Get It' ?
Are you ready to go Forward and Upward like Vince?

You can get

instant access

to

"Your HeadPaint is Wrong"

today and to ensure everyone has the opportunity to discover their route to freedom and understanding

it wont be the

$47

$27

or higher

that you may be expecting!




The price today is only $9.97 $5



And by tomorrow

you'll be writing and setting goals, you'll start thinking with a positive mental attitude and you'll be thinking about the law of attraction in a whole new way.



Randy

I felt complelled to drop you a line about your ebook "Your HeadPaint is
Wrong" -

to be honest, I was wondering first what the title meant and what

I would learn from it as I have an extensive knowledge of PMA, LOA and

goal setting

.



However

I always approach things with an open mind and have to say

WOW

, it is

one of the best ebooks I have read in a long time

.

You go over all the above topics quickly and easily, and really give all
the information that is needed. Someone new to this will learn so much and
us with more "experience" are on for a good refresher course.

Now when I got to the headpaint part I said, wow that Randy guy is really
onto something. Everything you said is so true, it's amazing.



I'm actually buzzing with excitement

after reading your book as it really
is so refreshing, well written and from the heart.

Thanks so much for producing and sharing this book with me

Richard
www.richardbutlerthesuccesscoach.com




To get your instant download use the button below, and

be ready to

'know'

why some people are left struggling, whilst others smile confidently.





Because when you know - then you'll know what you can do to change.




Make the change in You today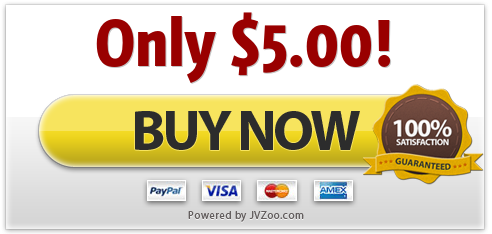 Grab Instant Access To Your Copy Now

Order Today and Receive these Bonuses with your order!



BONUSES






Free With Your Order

"Advanced Attraction Ebook"


Inside this inspirational e-book you'll find incredible wisdom distilled from numerous people who understand the principles of inside-out creation – metaphysical authors, life coaches and spiritual mentors who have a thing or two to share about tapping into the greater (unseen and, sometimes, undiscovered) Laws of the Universe.

This book will show you how the world's wealthy people have gained their wealth by using the Law Of Attraction (whether knowing or unknowingly) or indeed how the world's most unsuccessful people have blighted their success by utilising the Law Of Attraction.

You see just knowing about the existence of the Law of Attraction is not your ticket to everything in life you can ever imagine, however understanding, allowing and using it is.

Free When You Register Your Order


7 Part ecourse




"7 Steps to Achieving A Successful & Passionate Life"





A PDF delivered by email every 3 days so that over the next 3 weeks you will have all 7 steps to changing your life for the better.

Discover & Learn How to Achieve your Goals and Desires with a Passion for living and enjoying life!

Had this 6000 plus word course been transformed into a single ebook it would surely be selling for a mimimun of $27



Ayla 'Loved It'

....



This ebook is highly recommended to anyone wanting to achieve thier goals, dreams and improve their life vision. Randy has written this simply, eloquently and as if he is talking to a close friend.

I Love it. It has transformed my thinking totally and made me realise all those things that were holding me back because of my attitude and outlook on life. Not any more! This excellent read will transform your thinking and your way of life. Huge thanks Randy.

I have even just sent a text of one of your quotes to everyone I know!

Ayla Hasso
www.organize-declutter.com




Find out for yourself Today -

If Your HeadPaint is Wrong,

and what you can do about it!




Make the change in You today

$9.97 $5





Grab Instant Access To Your Copy Now

(The product is in digital format, a PDF and is Zipped, You will require Winzip or Winrar and a pdf reader)





To Your Future Success, with all things





Randy


Randy Smith



P.S.

I just know

you'll benefit greatly

, as have others who've invested the time to read about HeadPaint.
I'm so confident I'm happy to give a

60 day unconditional risk-free guarantee

.



P.P.S.

Don't let the wrong HeadPaint hold you back anymore,

...... You Can Change It!



Nice job, Randy. You walked right through a murky subject and made it real. I don't know anyone who couldn't benefit from your application of "Head Paint."

I used to teach classes in positive visualization and related subjects a long time ago. Your book took me right back to those classes and shook up some techniques I used to use and forgot about. Thank you for that.

While reading "Success And Your Head," I also had my mind flooded with new ideas and new concepts...even felt some of the rust loosening up. Isn't that your goal with this book? I'd call it a huge success.

Pat






(The product is in digital format, a PDF and is Zipped, You will require Winzip or Winrar and a pdf reader)